SOCIAL SCENE| around town
341 tropicalia | a field wide to paradise | Sunday, March 9, 2008
STORY-TELLING


Club holds review

The Fort Myers Woman's Community Club hosted story­teller Mary Lou Williams for the book guild's January book review. Both a luncheon and dinner review are held at The Royal Palm Yacht Club.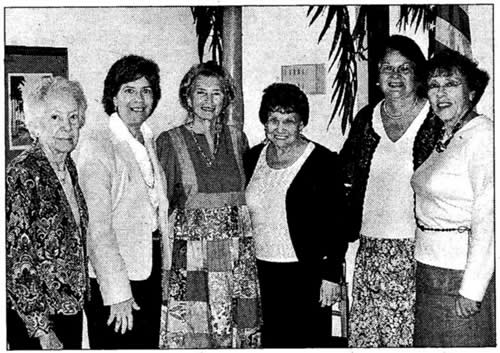 SPECIAL TO THE NEWS-PRESS
From left to right: Mina Corbin, Ginny Henderson,
Mary Lou Williams, Dot Orthman, Karen Neubert, and Barbara Schropp.