Welcome

STORYTELLING - A PERFORMING ART

The lost art of storytelling is enjoying a renaissance in Southwest Florida. This rebirth is a reflection of a renewed interest in spoken-word events that has become an emerging trend in this country.

Mary Lou Williams performs storytelling concerts for adults. These stories require insight and an understanding of human nature that comes only with having lived awhile. The stories are not read, but dramatized. This is story theatre.

Characters come alive and listeners are transported to other times and other places. Through the oral art form that is storytelling, Mary Lou uses her voice as an artist uses a brush to paint vivid word pictures and visual images.
Mary Lou Williams Story Theatre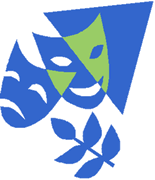 ©copyright2008-12 Mary Lou Williams
Website Design by Loose Links