SEMINARS ON STORYTELLING FOR ADULTS:
THE ART AND CRAFT OF STORYTELLING
Storytelling has two aspects: the story and the telling. In this class students will learn what makes a good story, sources of stories, how the storyteller is an actor and how he or she is not, the learning of a story - memorization vs. improvisation, examples of storytelling, famous storytellers of the present, and how storytelling for adults differs from storytelling for children. Participants will learn about the storytelling world and its capital in Jonesborough, Tennessee, and the event that occurred there 38 years ago that sparked a storytelling renaissance, not just in this country, but around the world.
Mary Lou Williams Story Theatre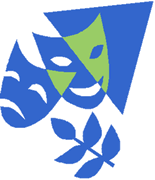 ©copyright 2008-12 Mary Lou Williams
Website Design by Loose Links