SEMINARS ON STORYTELLING FOR ADULTS:
FAMOUS STORYTELLERS PAST AND PRESENT
In this class we will discuss storytellers of the past like Aesop, the Grimm brothers, Charles Perrault, Madame de Beaumont, and Hans Christian Andersen. We will discuss how their stories reflect the values and perspective of the times in which they were written, the aspects of them that are timeless and universal, and how they can be made relevant to modern times. Two famous storytellers of the present are Garrison Keillor and Bill Cosby. But there are other famous storytellers of the present whom you never heard of. That is because they are famous in the world of storytelling, which is still below the radar of mainstream America. We will discuss these tellers and the contributions they have made to modern storytelling.
Mary Lou Williams Story Theatre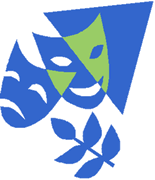 ©copyright 2008-12 Mary Lou Williams
Website Design by Loose Links