SEMINARS ON STORYTELLING FOR ADULTS:
WHERE DO STORYTELLERS GET THEIR STORIES?
The most frequent question storytellers are asked is, "Where do you get your stories?" The purpose of this class will be to answer that question by listing the sources from which storytellers take their stories and by defining the different story genres. Each of the genres will be illustrated by a story that is an example of that genre. This will be an entertaining as well as an informative class because there will be lots of storytelling by way of illustration. There will be opportunity for questions and answers throughout the presentation.
Mary Lou Williams Story Theatre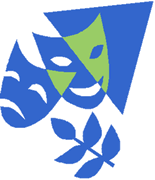 ©copyright 2008-12 Mary Lou Williams
Website Design by Loose Links