A STORYTELLING WORKSHOP FOR
ELEMENTARY SCHOOL CHILDREN
This workshop begins with the definition of a fractured fairy tale. The definition is followed by the telling of an original fractured fairy tale, "Rapunzel and the Helicopter Witch." Students are then given a list of eight ways to fracture a fairy tale. They are asked which one or more of these was or were used to fracture the story they just heard. They are then given a list of classic fairy tales from which they are asked to pick out a favorite one to fracture. The can add other stories to the list and choose from them if they like. Students are asked if they know of examples of fractured fairy tales. Some examples are: Shrek, The Princess and the Frog, Enchanted, and Wicked. Then students are broken into pairs and take turns telling each other their fairy tale and how they plan to fracture it. In the final step, students will fracture a fairy tale using one or more of the eight ways on the list.
Mary Lou Williams Story Theatre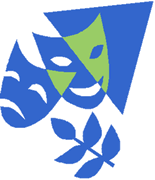 ©copyright 2008-12 Mary Lou Williams
Website Design by Loose Links