SEMINARS ON STORYTELLING FOR ADULTS:
TALL TALES: TRADITIONAL AND MODERN
Tall tales are a quintessentially American art form. The stories of Paul Bunyan, Pecos Bill, and John Henry are examples. In this class we will discuss the history of the tall tale, the characteristics of tall tales, and the king of modern-day tall tales, Bil Lepp, a five time winner of the West Virginia Liars' Contest and nationally renowned storyteller. The instructor will also tell some of her own original tall tales, a few of which were inspired by traditional tall tales. We will compare the traditional and modern versions.
Mary Lou Williams Story Theatre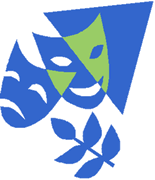 ©copyright 2008-12 Mary Lou Williams
Website Design by Loose Links